About Us
CYANO PHARMA was established in the year 1965 as a Partnership Firm by a Technocrat Mr. Ramesh Shah and later on converted it in toa  Proprietorship firm. In the year 2000 it became a Private Limited Company,CyanoPharma (P) Ltd; is one of India's leading Manufacturers of Generic &Patent Allopathic as well as AyurvedicPharma formulations, having sections of Tablets, Capsules, Oral Liquid, External Liquids, Ointments, Powders,(O.R.S.) etc., The company having expertise in all field of manufacturing& supply  mainly Ferrous Sulphate& Folic Acid Tablets , ORS  mainly & many others products. CyanoPharma (P) Ltd; supplies their products to Health Departments of all states as well as Domestic market. We Export our products since last 27 years .
It is the first unit in M.P who had started the manufacturing formulation of JeevanRakshakGhol (Oral Rehydration Salt)
The Unit has been inspected by the following Foreign Drugs Authorities for approval of supply of Drugs in their Countries.
National Drug Authority, Rep. of Uganda, Regn No. 079/INS/NDA-06/09 dt11-6-2009
National Drug Authority, Republic of Yemen.
The unit is exporting their products - Tablets, Ointments, Sterile Ointments, Liquids ( Oral & External ) to (i) UGANDA (ii) KENYA (iii) TURKEY (iv) REPUBLIC OF YEMEN (v) GERMANY, (vi) LOME TOGO ( WEST AFRICA ), (vii) NIGERIA,
The unit had received Certificate of Appreciation in 1994 for its export performance.
CYANO PHARMA (P) LTD., is an ISO 9001 : 2015 certified Company by International Certifications Services ( ICS ) accredited by Joint Accreditation System of Australia and New Zealand ( JAS - ANS ) effective from 2nd November 2002.
The Unit is registered with
Ministry of Defense ( Director of Quality Assurance )
to supply its formulations in Defense Departments. Registration No.CQA(M)/Drugs/E/14-2008 dated 11th July 2008.
CYANO PHARMA (P) LTD.
, produces drugs as per Pharmacopoeial and other related Standards. The unit has full-fledged Quality Control Department. The Unit has obtained G.M.P. Certificate as per revised Schedule M from the State Food & Drugs Authority, Bhopal. To maintain GMP, a very high level communication of general and technical nature is made with the Workers, Staff and Technical personnel. At Company, aspect of safety, pollution and environmental control receive high priority.
RAMESH SHAH ( CHAIRMAN & TECHNICAL DIRECTOR)
SMITESH SHAH (VICE PRESIDENT)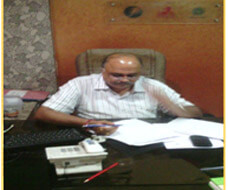 SANDEEP SHAH ( DIRECTOR MARKETING )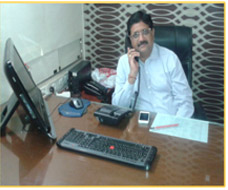 PRAGNESH SHAH ( DIRECTOR PLANT)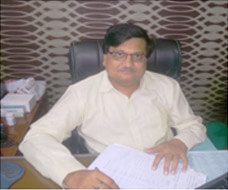 Ketan Shah ( CEO )
Biofil Chemical & Pharmaceuticals Ltd
Manufacturer of  Bulk Drugs & plastic items .
FORMOPLAST (P) LTD
Manufacturer of disposable plastic items like  ampoule trays and variety of disposable packing items required in industrial packaging & display item.